NEWS
DT Institute Celebrates Second Anniversary: Two Years in Review
DT Institute Celebrates Second Anniversary: 
Two Years in Review
DT Institute, a 501(c)(3) non-profit organization that is committed to "doing development differently," will celebrate our two year anniversary on Friday, October 1, 2021. DT Institute implements complex global development programs in conflict, fragile, and closed environments. We also fund thought leadership initiatives that drive innovation and improve lives through evidence-based programming. 
Since our inception in 2019, our founding mission to partner with communities and leaders to help build and preserve more resilient, equitable, inclusive, and democratic societies grew from a vision to a robust reality.
To celebrate this milestone, DT Institute presents: Two Years in Review. 
Throughout the past two years, DT Institute:
1. Released the DT Institute's 2020 Annual Report—our first annual report highlighted our programs, growth, and grantees throughout 2020, as well as introduced some of our global team members.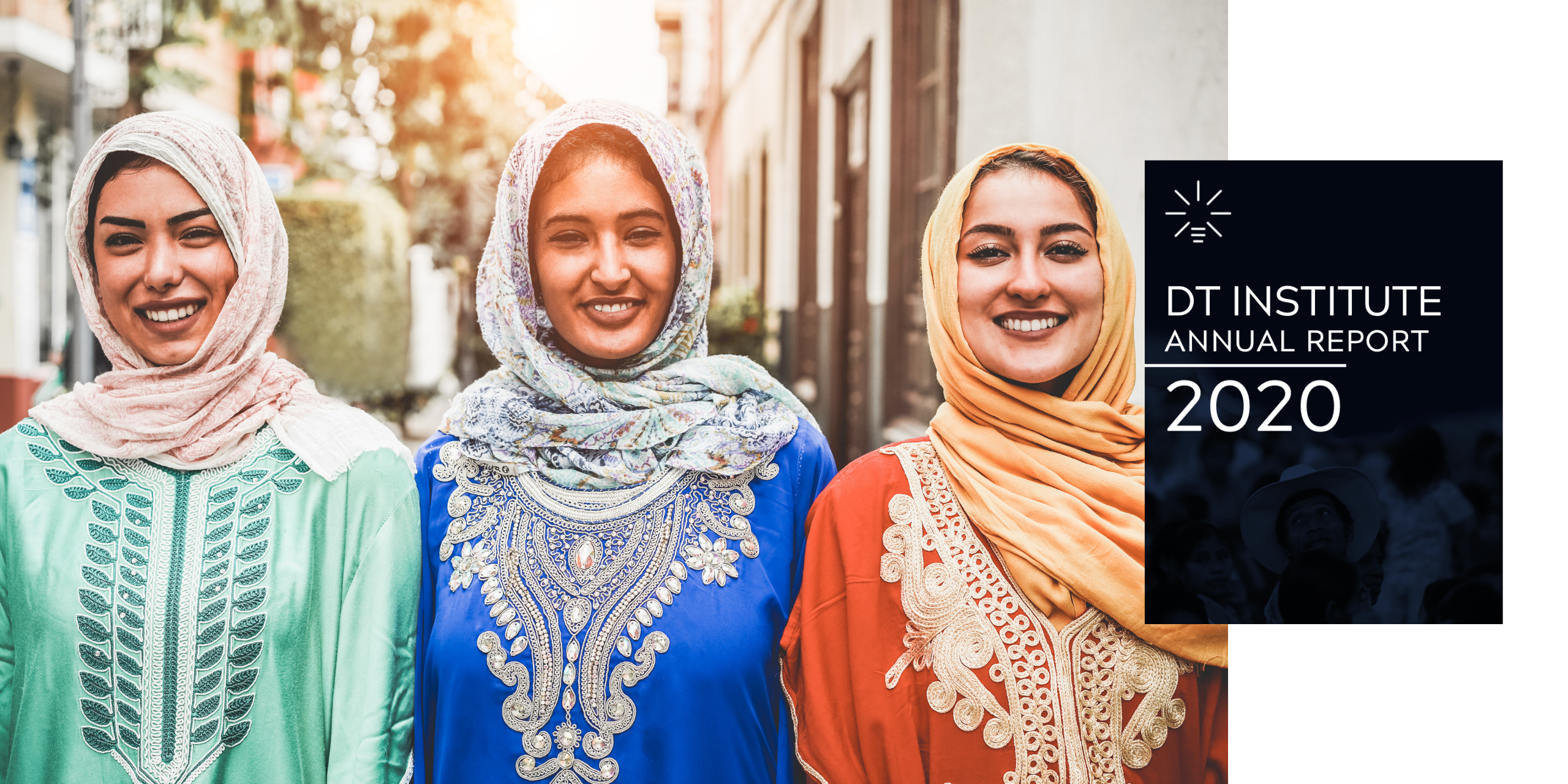 2. Partnered with 20+ different grantees, each of which work tirelessly to improve development outcomes in their immediate communities and around the globe.
3. Launched the 'Northern Triangle Advisory Group' in partnership with The Atlantic Council's Adrienne Arsht Latin America Center. This major coordinated effort informed and generated support for new policy solutions to the serious challenges facing Central America, including sustainable economic development, rule of law, climate migration, and conflict reduction.
4. Published several thought leadership and research reports, including "Pandemic Impact on Human Trafficking in the Greater Mekong Subregion" focused on transnational Crime in the Mekong Region [see Part 2 here] and "The State of Peace and Development in Cabo Delgado, Mozambique," a summary meta-analysis of available research, analysis, and official reports on Cabo Delgado as of early July 2021. DT Institute also highlighted other reports, such as 'Iraq: A road map for recovery' by grantee The Atlantic Council's Rafik Hariri Center for Middle East Studies.
5. Developed partnerships with organizations committed to creating change, including  USAID's Guatemala Entrepreneurship and Development Innovation Initiative—an almost $39 million alliance with international and local private sector partners to scale technology-driven, market-led solutions to critical development challenges throughout the country.
6. Earned support from corporate partners—including Continuity Global Solutions to launch a workforce development program in Central America. Through this program, DT Institute will provide funding and technical guidance to Nuestros Pequeños Hermanos (NPH)––a non-profit provider of residential, educational, and healthcare services to vulnerable youth across nine Latin American countries––while labor demands will be identified and the necessary training provided to place Guatemalan and Honduran young adults into open positions, with the goal of addressing un- and underemployment in the region.
Please be sure to visit and follow along on DT Institute's 'News' page and social media channels––LinkedIn, Facebook, and Twitter––to stay up to date on DT Institute's accomplishments. 
On behalf of the DT Institute team, we would also like to extend our gratitude to our partners, public and private donors, and grantees for their ongoing collaboration and support of our organization and initiatives. We could not do this without the abundant support from our collaborators.
May this next year ahead prove even more successful as we seek to drive innovation and improve lives around the world.
Happy Two Year Anniversary, DT Institute!