NEWS
In Côte d'Ivoire, N'ZARAMA Leads Workshop Dedicated to Combating Extremism for National Chamber of Kings and Traditional Chiefs
Yamoussoukro, Côte d'Ivoire — (2023) DT Institute grantee, N'ZARAMA Center for Peacebuilding,  recently convened a capacity-building training workshop dedicated to the fight against violent extremism for the National Chamber of Kings and Traditional Chiefs (CNRCT) at it's headquarters in Yamoussoukro.
The purpose of this workshop was to equip Côte d'Ivoire Kings and Traditional Chiefs with new strategies, skills, and awareness to prevent, combat, and address extremist insurgencies in their local communities. This furthers the CNRCT as a leading influence  in preserving the ideals of peace and development.
READ: Awoulae TANOE Amon Paul Désiré, President of the CNRCT, penned an open letter to N'ZARAMA Center for Peace Building, endorsing this workshop. 


WATCH: RTI Regional News Segment Covering this important convening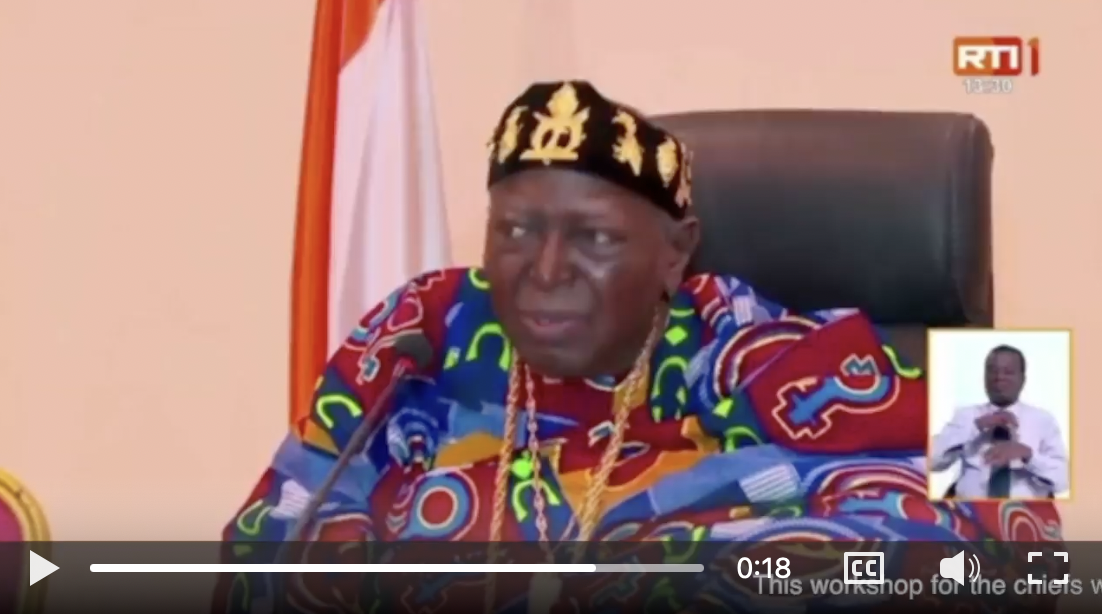 Nanan Koffi Moroufié –Chief of ZanZan told RTI News: "This workshop for the chiefs will help us to acquire skills that will assist us in identifying signs, and unusual happenings in our communities, as well as resolving tensions when they arise within our communities."
Danon Ange Omael, Project Coordinator also spoke with RTI News: "Kings and Traditional Chiefs have a very important role to play in preventing and countering violent extremism, in the sense that they are the guardians of the traditions and customs of the nation. The purpose of the workshop is to give them the tools to be able to effectively prevent and counter violent extremist activities in their communities."
#GranteeHighlight
To learn more about or support the N'zarama Center for Peacebuilding, please visit:  https://nzarama.org/en/home/